If you have been on our product page since the very beginning, one of the questions that we love to tout has been "It's 2017. Why are you still tied to your desk?" Our original mission (and still is) has been to help your customers talk to the right person at the right time. Whether it be a prospective customer or an existing one, we want to make sure that Cradle can connect them to one of your employees as quickly and humanly as possible (more on this later).
Since the beginning of August, we launched Cradle Desktop to a group of our brave Beta customers and while the desktop app is still very much in Beta, it has taught us a lot about how users interact with phone calls while they are by their desks, with their trusted cell phone next to them.
So perhaps the better question to ask is "Is your team technically well equipped to connect your customers, when they are by their desk or away from it?"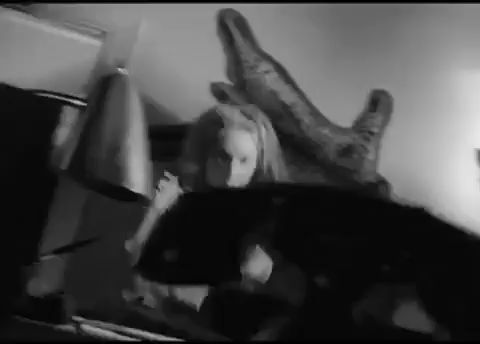 Does this happen to you a lot?
Are you still tied to your desk?
Okay so maybe the gif above is a bit of an exaggeration, but you know it has happened to the best of us (no shame here). From our own experience and talking to our customers, the top culprit for a negative customer call experience is of course, missed calls.
With a traditional wired desk phone, you are pretty much at the mercy of your phone cord or your headset's bluetooth connection. Gone to lunch? You will need someone to cover you. Have a receptionist but you're out and about? You instruct them to take down the name and number of the caller. You're working from home today. Gotta set up that call diversion if you can remember to do it! These are common band-aid patches to a technical restriction that can easily be resolved using a VoIP phone system. Having a seamless business mobile solution is no longer a luxury, far from it actually. If your current phone provider doesn't offer it, then it's probably time to look for a better alternative!
‍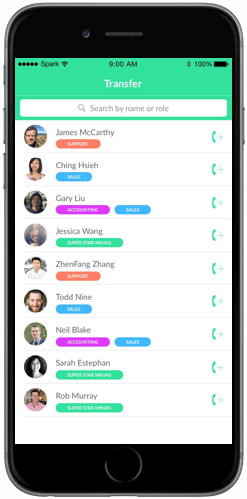 Take business calls anywhere
But I take most of my business calls by my desk. Then what?
This is probably the single biggest reason that traditional phone systems providers still exist today. Most of our customers find us online because they are either a new business or they are fed up with their existing desk phone service. It's quite discouraging sometimes to take a bird's eye view of what roams in our own industry and see the level of complacency that pervades most telco resellers and phone providers themselves.
But at the same time, our current users (and future ones too) need something that can make their phone experience better and simpler, when they need to be by their computer all day. We launched Cradle Desktop in August to help make their lives a little less stressful.
Cradle Desktop allows you to take your business calls wherever you are and on any device that you have both at your office or home. You can seamlessly take calls on your personal mobile or on your Windows laptop at work. Working from home today? No problem. What about on a business trip in Dubai? Easy. Our "Teams" feature is designed specifically to make internal calling a breeze no matter whether you work in the same office or across the Pacific. And our "warm transfer" function helps you transfer to someone who's actually able to take a customer call so your customers will never experience another call transfer to nowhere.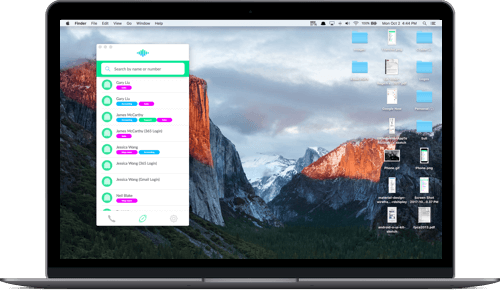 Works on any laptop and desktop
More humanly connections
We recently signed up a prominent accounting firm in New Zealand called Rightway and worked with them closely to build a solution that not only solves their existing communication gaps but one that also positively changes how they communicate with one another across different offices and roles. What was their biggest communication challenge? The business partners were inundated with a high number of missed calls, while their main operators didn't have an effective way to route these calls as they came in. Most of them work onsite during the week but telecommuting is also celebrated in their office culture. In addition, they have multiple offices and each employee is given a business mobile plan that is not connected to their main office phone system. Well then!
We didn't hesitate to take on this challenge and the result was overwhelmingly positive (we'll write about how we did it in a later entry).
I have been able to help answer our customers' questions much faster now that we're using Cradle.
Instead of having customers call each individual partner and/or their accountant directly on their mobile (the calls typically go to voicemails anyway), we added a customer support coordinator (CSC) in the middle, who is now responsible to facilitate where calls go and more importantly, how customers' needs are addressed right there and then. With Cradle the super admin can create these routing rules easily in their company dashboard while the CSC can transfer calls to the appropriate partner/accountant on the Cradle Desktop app. Even better, the CSC is now able work at home without needing to bring any hardware home while both the partners and accountants can be connected through one centralised phone system while they are still on their individual mobile plan. Fewer missed calls, increased productivity, happy customers.
Final thought
Good technology doesn't force you to change your habit but rather it adapts to your existing behaviour and helps you get from A to Z more effortlessly. Cradle was born out of pure frustration that our systems didn't work for us but rather we were shackled to their technical limitation and poor design. Well no more! Take a seat and enjoy Cradle on your desktop.