It's no secret that Xero has turned the accounting industry upside down and has transformed how accountants fundamentally manage their relationship and business with their clients. Moving to the cloud was just the technical component (albeit, it was a pretty big change), but it's brighter side effect has been that accountants have become more creative in how they deliver their value proposition.
How so?
Just think about what your own accountant has done recently to help further their clients' general knowledge by providing guidance and services that could have a positive impact — free of charge. For smaller businesses that specialize in anything but accounting, this becomes their point of guidance and the root to their loyalty.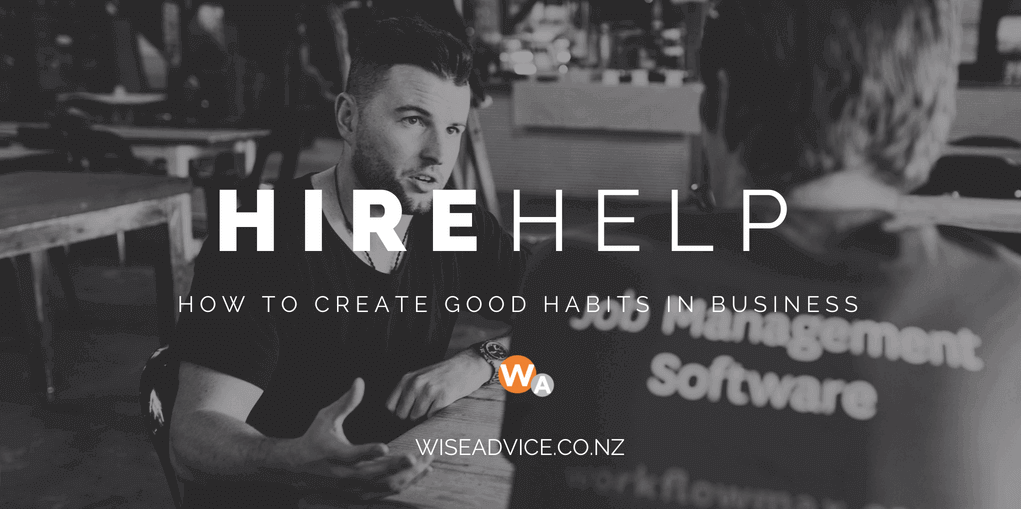 Wise Advice offers a wide range of services, including accounting and financial advisory along with their virtual CFO package. As a Xero Platinum Partner, they are experts in their domain to say the least, whilst delivering great service with a smile. Brad is also quite active in the accounting community and isn't shy on camera — check him out on their signature Wise Talk TV.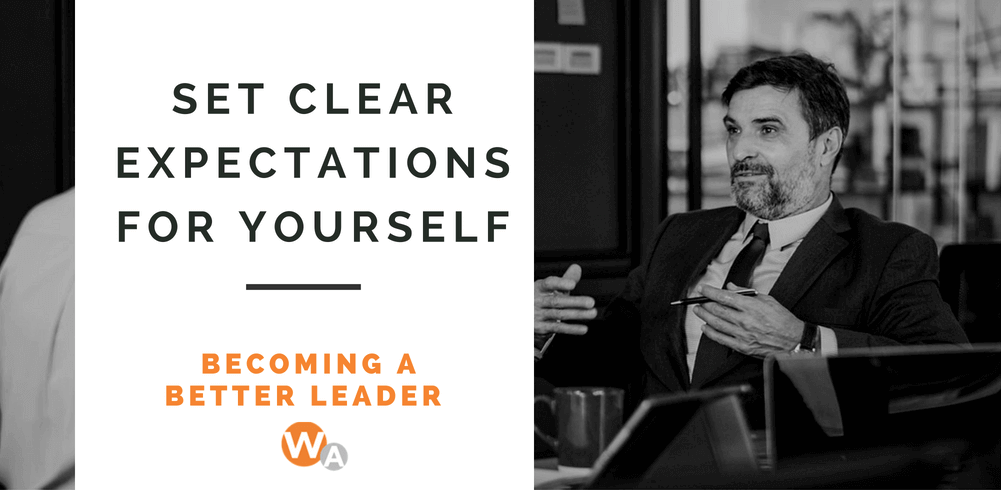 Background‍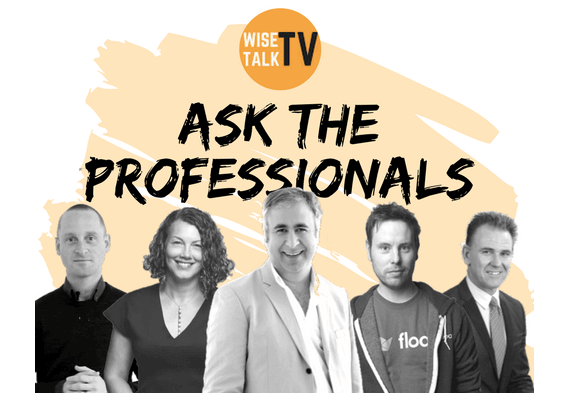 Bread and Butter: Wise Advice offers accounting and financial guidance delivered in a delightful suite of services (my favorite is Wise Talk TV)
Operations: They have a growing team based in Auckland and Melbourne
Customers: They have hundreds of customers throughout NZ and AU
Phone Setup: They had several landlines for their multiple offices and brands. Some people also used their cell phone to talk to clients.
Challenge
Brad and his team were looking for a phone system that would improve their existing operation and help connect their customers more promptly to one of their team members in all three offices. Here was his checklist:
See which number / role the caller called since they have different brands and services
Easily transfer calls to others in the org
Take and make calls abroad as if you were still local
A Hubspot integration
Reporting
It didn't take long to get the whole team set up with the Android app and truth to be told, we experienced some quality issues right away as they started their trial. After doing a series of quality tests under different call environments, we discovered that their network connection was spotty in one of their offices which caused their calls (especially on Android) to be unreliable. But we didn't give up there.
Solution
Even though Brad and his team were quite settled on just using the Android app, we were able to persuade them to test drive our desktop app (which happens to be our most feature-rich product). Not only were the calls dramatically better and clearer, we were also able to fulfill some of their other key challenges.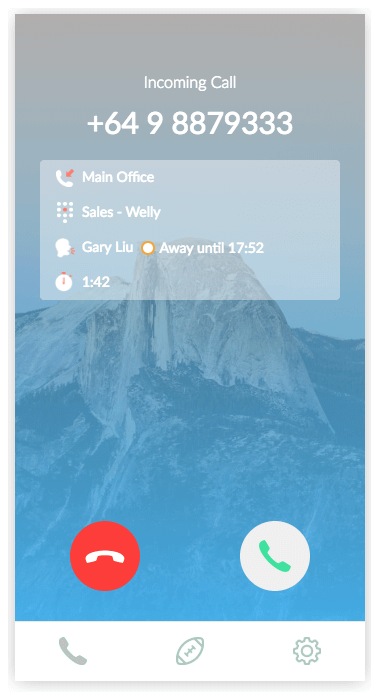 Since they had two different brands and numbers that routed to different team members, they were able to take advantage of our Enriched Caller ID feature. The incoming call screen now displays all the insight the team needs, including which number and role the caller called for, in order to greet the caller appropriately. In addition, the user can also see who this caller usually speaks to and if they are on another call or away from their desk (or on the road in Brad's case).
They can also now easily transfer calls to each other whether Brad is in Europe with his family or an employee is working from home in Melbourne.

How has Cradle helped resolve your challenges? Which feature was key?
We have multiple offices and multiple businesses and making sure that our clients are serviced and greeted by the right person at the right office always been a challenge. We spend lot of our time out and about with clients and With cradle we can make sure we are available for our client.
In July, we have slowly rolled out our Hubspot integration with only our bravest customers and those who use Hubspot everyday can now look forward to automated call logging, click-to-call and soon, more information in the Enriched Call screen such as the stage of the deal and contact owner.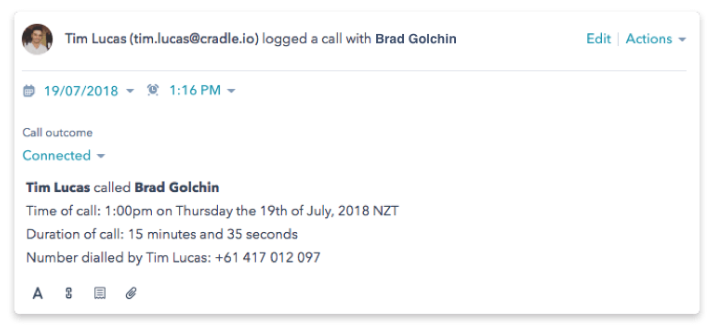 And you can't forget about reporting. Brad can now see key metrics such as who's the biggest talker each week, total call time to each region, and more importantly, the number of missed calls — so he can use this data to help improve how calls get routed to ensure a better connection rate.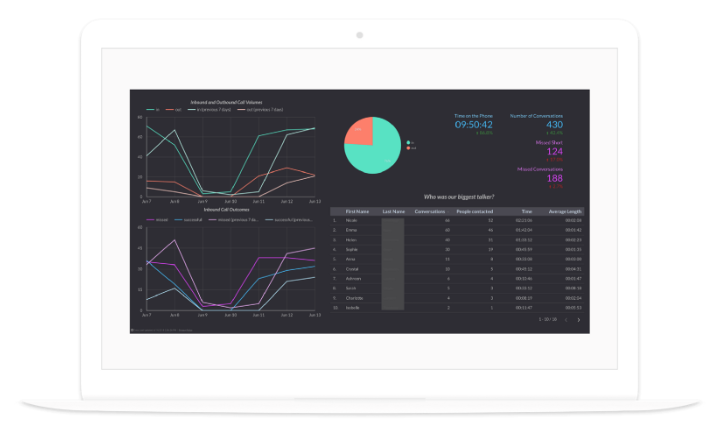 What delighted you the most?
Too many to mention. Customer service has been great, the flexibility of changing the call route in the back end and HubSpot integration makes our life lot easier to find the clients contacts and records of all the calls against that particular contact. We now have all of the communications with our clients in one place.
What are some challenges that have yet to be fixed?
Syncing the desktop and mobile app for the contacts and call record.
Your overall experience with using Cradle
It has been a great experience — huge increase in our team productivity accessibility and customer satisfaction.
Any anecdotes from your team?
While I was on my 6 weeks European holiday I made a call to one of our client but he didn't answer right away. After he saw our office caller ID on his phone he called back to return my message but our staff told him that I was on holiday and he didn't believe them since he just had a call from a local number!