Five years of innovation in seven weeks of lockdown

5 min read
19/05/2020 4:26:58 PM
How Kiwi fashion and lifestyle store Superette has risen to the challenges of COVID-19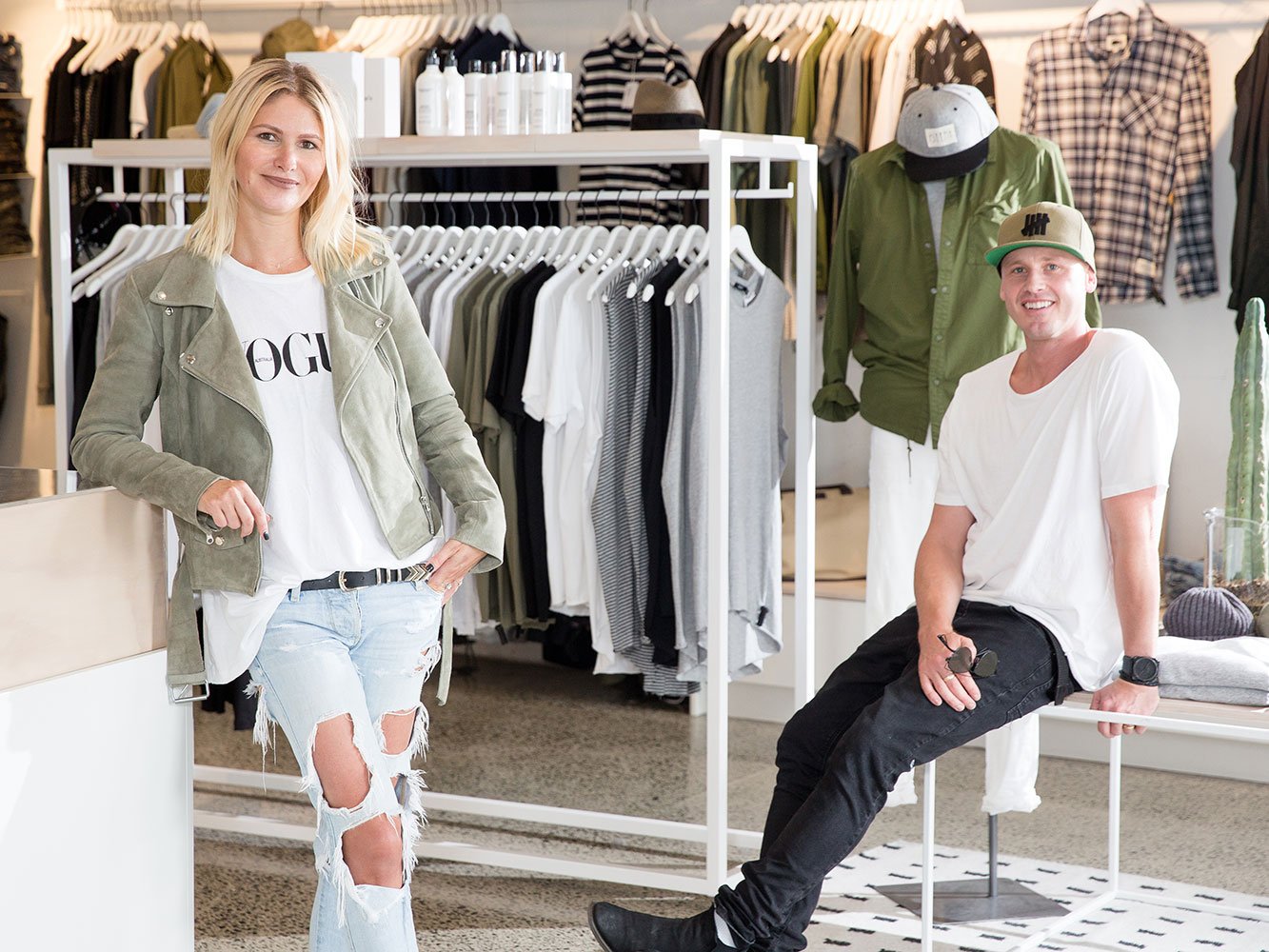 Superette co-founders Rickie Dee (on the left) and James Rigden (on the right)
Background
Superette, like many gems of New Zealand's fashion scene, started small but with a big focus on creativity.
"We started 18 years ago in a warehouse on Drake Street in [Auckland's] Freeman's Bay. It was a café full of art where people could meet for a coffee and just enjoy the space," says co-founder James Ridgen, "From there we got into fashion."
Now a staple retail brand for the fashion-forward, Superette' online store and six physical stores in Auckland, Wellington, and Christchurch, offer an extensive range of expertly curated fashion and lifestyle items that exude the brand's ethos of effortless style and luxury living.
While the small warehouse café has turned into a serious retail business, the team has held onto its creative ethos, as is evident by their innovative response to the COVID-19 pandemic.
The challenge
When lockdown measures were announced, Superette, like all non-essential services, had to shut its doors completely, but there was an uptick in sales as customers prepared to hunker down.
"We saw a surge in sales activity in the week before the lockdown. Interestingly, our interactions with customers over this time were very sincere – it was a bit like saying farewell to a good friend," says James.
While the lockdown announcement caused acute uncertainty, Superette understood the need for it.
"We all saw the harm being done in other parts of the world and, on a personal level, we knew we didn't want to end up like that. But the implications of lockdown on business set in quickly after the announcement," says James.
Despite a huge downturn in sales across their retail stores, the team kept working together, focusing their efforts instead on adapting, innovating, and planning for a new normal.
Adapting
For the first 12 days of lockdown, Superette's six physical stores were shut while the online store allowed customers to purchase items, however, orders could not be dispatched because courier services were reserved for essential items like food and medicine.
That changed when the government added clothing to the list of essential services but, despite the good news, the team was cautious about both being back in business and implementing social distancing guidelines.
"Given the gravity of the situation unfolding around the world and the sacrifices the country was making, we weren't sure whether we wanted to let the world know we were open. So, we stayed off social media channels initially while we adapted the wording on our website to explain that clothing was deemed an essential item.
"We changed to a skeleton staff in our warehouse and our stores – all carefully observing social distancing. This allowed us to dispatch orders from our online store, or customers could call in or click and collect from our physical stores once we moved to level three.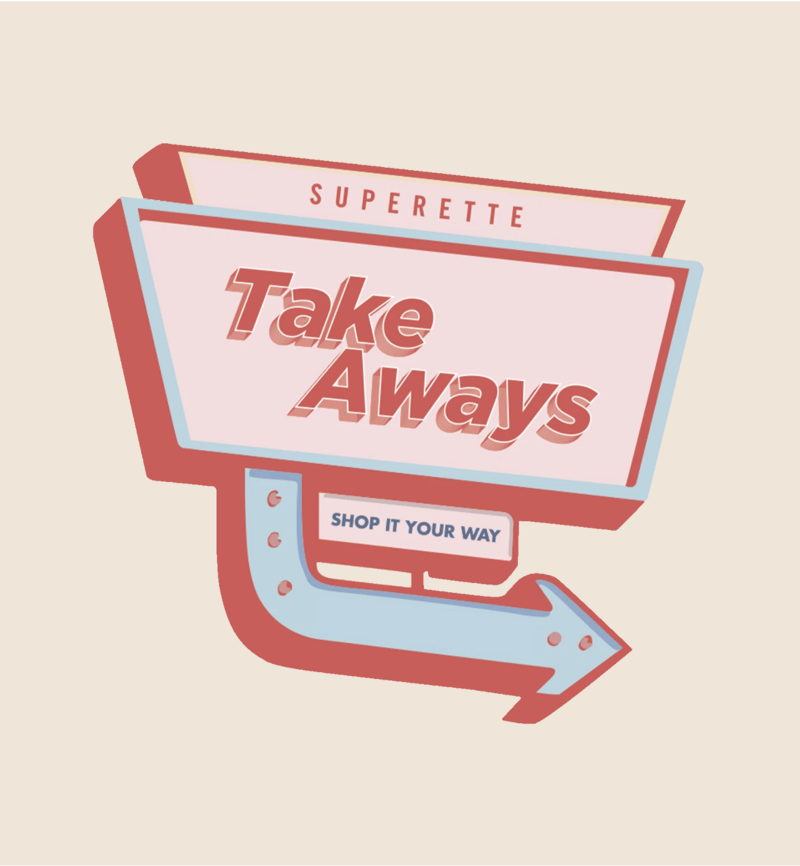 Superette click and collect campaign during the Level-4 lockdown in New Zealand
Due to careful investment in both software and hardware over the years, Superette was well set up for working remotely. To keep connected the team use Slack, for virtual meetings it's Zoom and, for marketing, sales and customer service, it's HubSpot connected to online calling service Cradle.
When customers do call, Cradle connected to HubSpot, gives the Superette team instant access to all previous orders, customer interactions, actions taken, and actions outstanding, including courier tracking details. This means the team is fully prepared to deliver great customer experience on every call.
"We have remote visibility of all our customer orders and interactions, and any outstanding actions. That is invaluable, particularly during a record busy time for our online store. Over 20 days in April we sold more online than in the whole month of December, normally our busiest month. This went some of the way to making up for the halt on sales for our retail stores."
The unprecedented increase in online shopping has caused difficulties for courier and, by extension, for e-commerce businesses like Superette striving to deliver first-class customer service.
"You've got to feel for couriers, but it's also disheartening for us. As an online retailer, we do our absolute best and yet the delivery experience is totally out of our control," says James.
When customers do call, Cradle connected to HubSpot, gives the Superette team instant access to all previous orders, customer interactions, actions taken, and actions outstanding, including courier tracking details. This means the team is fully prepared to deliver great customer experience on every call.
Innovating
While the lockdown has brought immense uncertainty and difficulty to many sectors, particularly those that rely on physical customer interaction, it has also brought about a new age of opportunities.
"You have to be agile and think on your feet. Keep a small business mindset and be nimble. Businesses and consumers are working together quickly to adapt to a new normal. Now more than ever, both sides are open to new ideas and to trying new things – it's a real luxury," says James.
At Superette, the team has launched an innovative new video calling service via their Instagram page to keep connected to their customers despite the new social distancing measures. The service allows customers to see an item up close and personal.
"When customers see an item they like online, they can now DM us for a personalised call with one of our staff – much like a live stylist, but remotely. We put the phone on a suction cup and can then try on the item for the customer – explaining how it fits and flows, what it feels like, what it looks like in different light conditions and against other garments," says James.
"It's a brand-new way for us to interact in a new socially distant world and, so far, our customers love it. We're thinking of continuing it even as the lockdown is eased."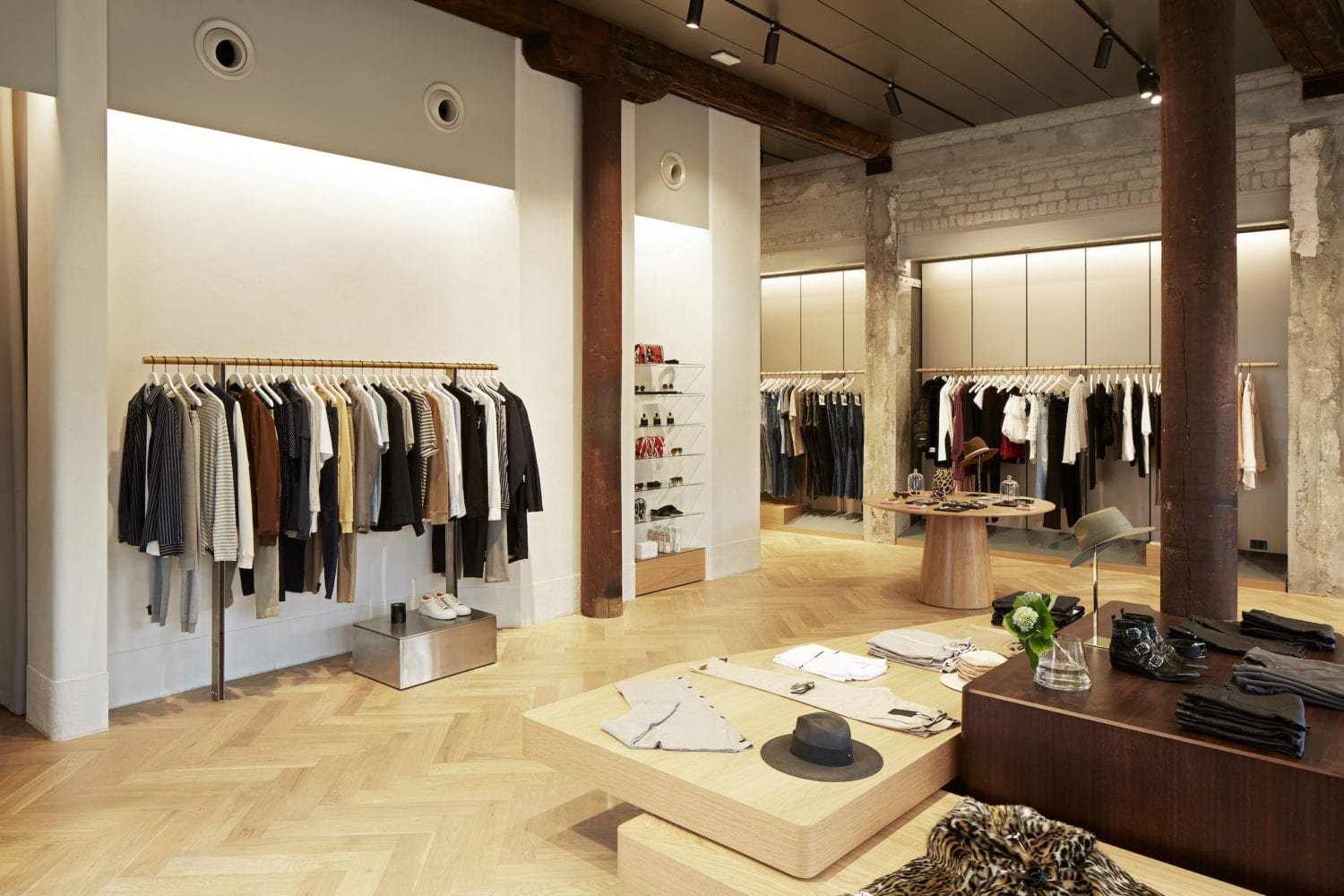 Superette International boutique located in Newmarket, Auckland
Planning for a new normal
Beyond adhering to new measures for hygiene and social distancing, the COVID-19 pandemic has also forced businesses to rethink how they interact with customers. For many, the lockdown has been a time of deep reflection and reconnecting with personal values – like kindness and compassion.
"We've thought about what we do, how we do it, and whether that aligns to our core values. Marketing and how we interact with customers will need change to reflect greater empathy – that's for sure," says James

"I think we will come through this stronger."
If you'd like to talk to Cradle about any of the benefits mentioned in this story, then please do get in touch. You can message us from here or, even better, give us a call. We'd love to talk to you.